City Offering Small Business Assistance Loan Program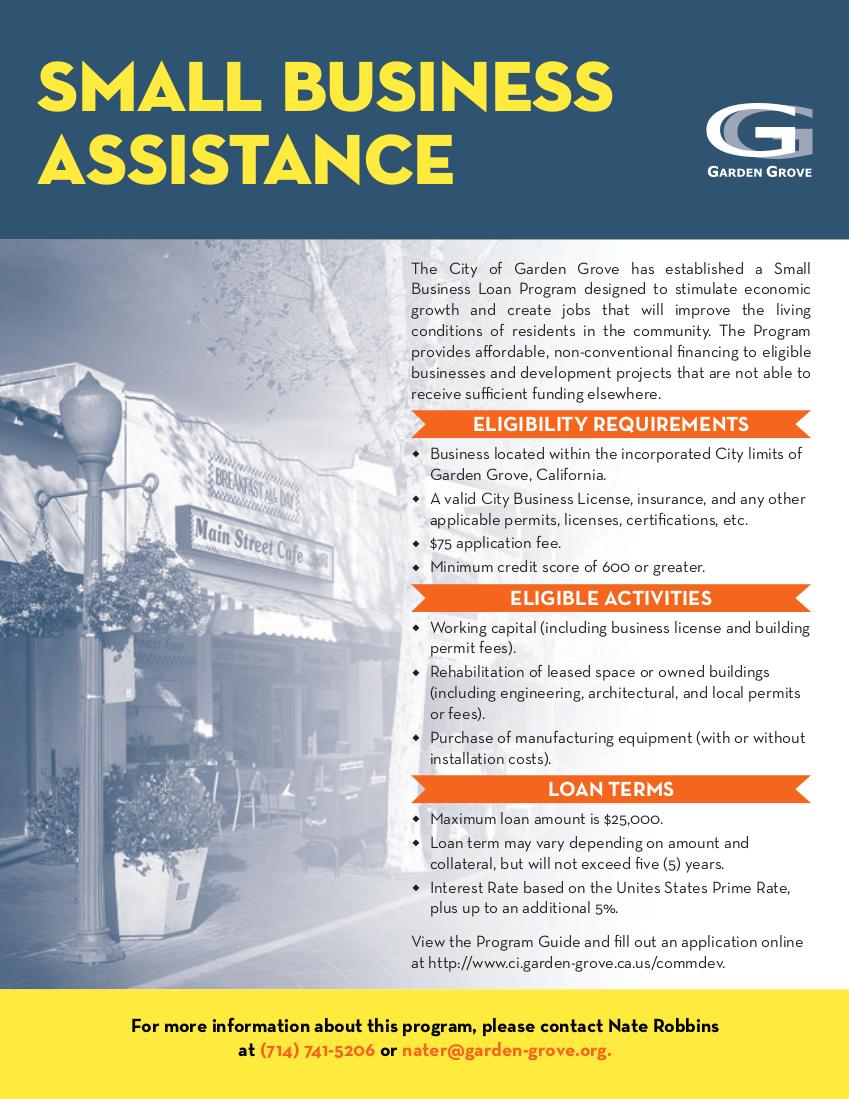 The City of Garden Grove is offering a Small Business Assistance Loan program in Garden Grove on a first come first serve basis. The program provides affordable, non-conventional financing to eligible businesses and development projects that are not able to receive sufficient funding elsewhere.
In order to qualify for the program, the business must: be located within the incorporated City limits; have a valid City business license, insurance, and any other applicable permits, licenses, or certifications; pay a $75 application fee; and have a minimum credit score of 600 or greater. The guidelines are in conformance with the
U.S. Department of Housing and Urban Development
(HUD) regulations pertaining to the use of
Community Development Block Grant
(CDBG) funds.
The loan provides a list of eligible activities: working capital, including business license and building permit fees; rehabilitation of leased space or owned buildings, including engineering, architectural, and local permits or fees; and purchase of manufacturing equipment, with or without installation costs.
The following lists the loan terms: a maximum loan of $25,000; must not exceed five years; and will include an interest rate based on the U.S. Prime Rate, plus up to an additional 5 percent.
For more information, please call (714) 741-5206 or visit the
Community and Economic Development webpage
.