City Hosts Export Essentials for Business Workshop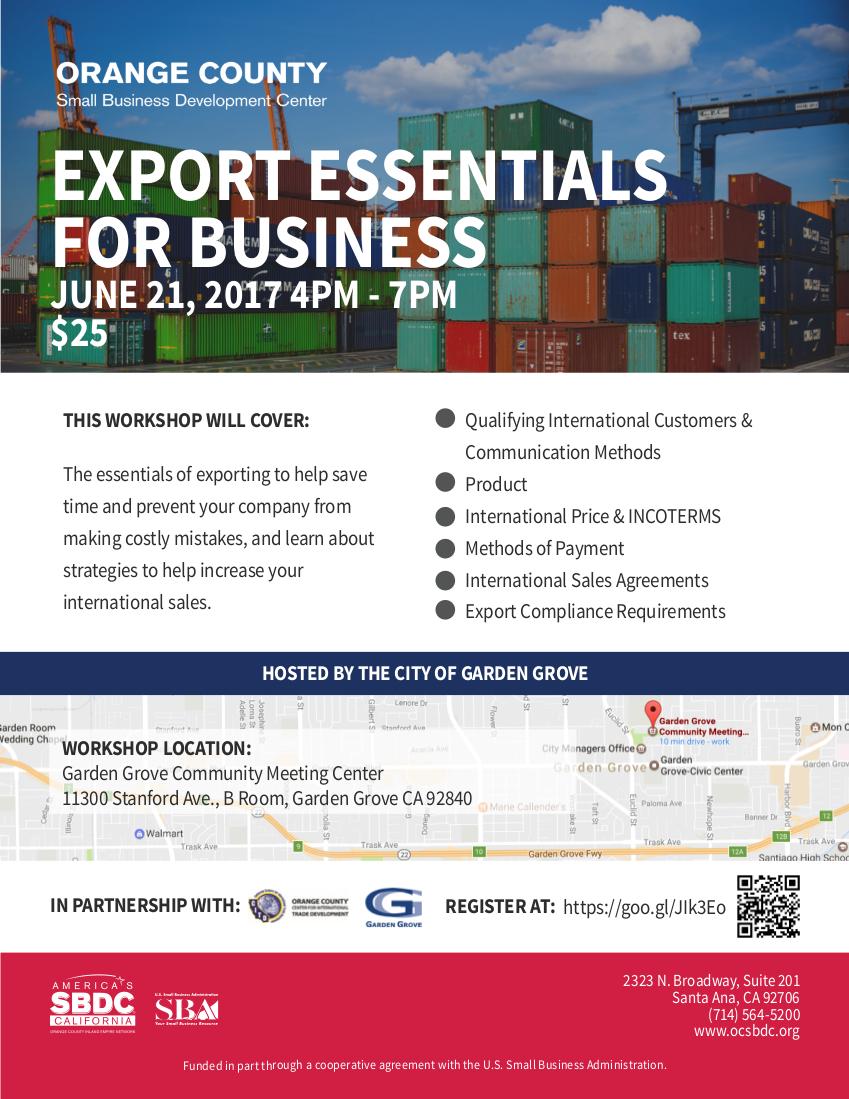 The City of Garden Grove's Economic Development Division will be hosting an Export Essentials for Business workshop, in partnership with the Orange County Small Business Development Center. The workshop takes place on Wednesday, June 21, 2017, from 4:00 p.m. to 7:00 p.m., at the Garden Grove Community Meeting Center, located at 11300 Stanford Avenue. Registration is $25.
The workshop will cover the fundamentals of exporting and provide strategies to help increase international sales. Topics include: qualifying international customers and communication methods; product; international price and INCOTERMS; methods of payment; international sales agreements; and export compliance requirements.