City to Host Public Workshop to Discuss Proposed Water Rate Increase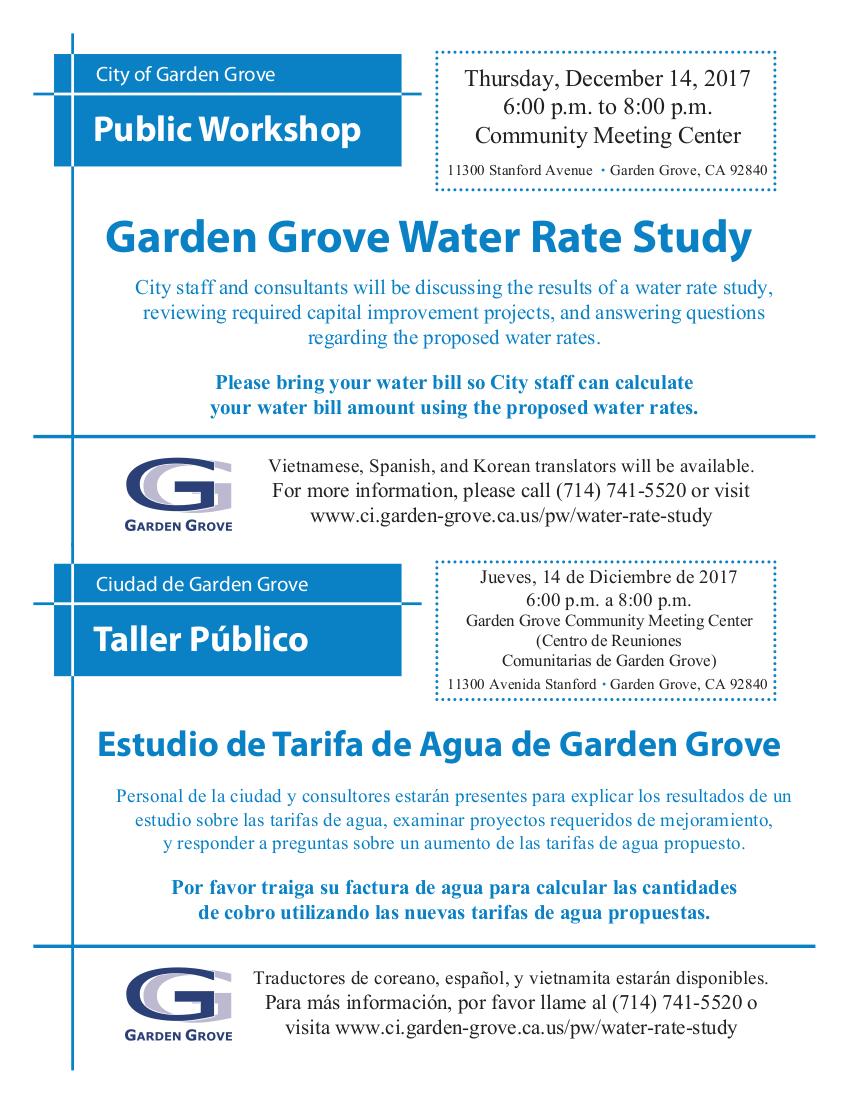 The City of Garden Grove's Public Works Department will be hosting a public workshop to discuss the results of a water rate study and a proposed water rate increase. The workshop takes place on Thursday, December 14, 2017, from 6:00 p.m. to 8:00 p.m., at the Garden Grove Community Meeting Center, located at 11300 Stanford Avenue.
The meeting will address specific aspects, such as required capital improvement projects and costs, leading to a proposed initial 3% increase for an average residential water customer. The City's Public Works Water Services Division and consultants will be on hand to make a presentation, answer questions, and calculate individual water bill amounts using the proposed water rates.
Water customers will receive a 45-day mailed notice in January 2018 for a public hearing on the proposed water rates.
Korean, Spanish, and Vietnamese translators will be available to assist at the public workshop. For more information, please contact the Garden Grove Public Works Department at (714) 741-5520 or visit the
Water Rate Study webpage
.
Press Release: