City Hall Closed, No Street Sweeping Christmas and New Year's Day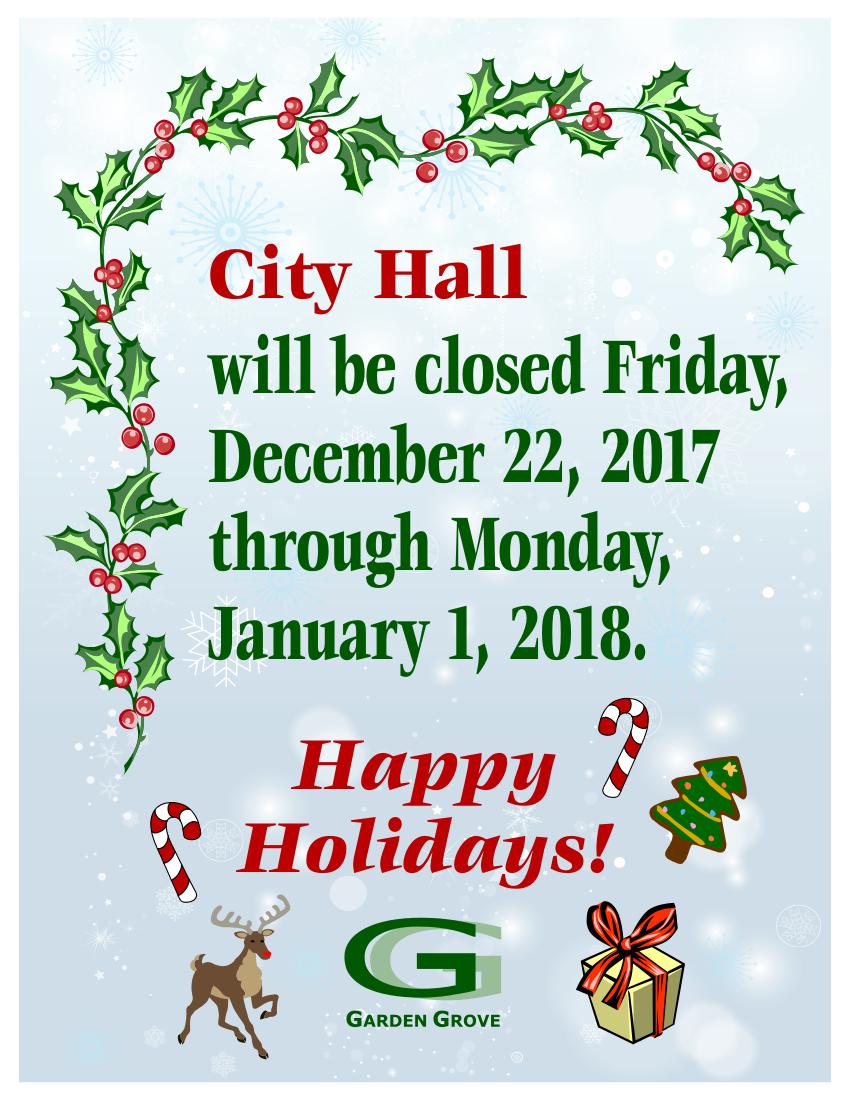 In observance of the Christmas and New Year's Day holidays, Garden Grove City Hall will be closed from Friday, December 22, 2017 through Monday, January 1, 2018. The H. Louis Lake Senior Center will be closed on Monday, December 25 through Tuesday, December 26, 2017, and Monday, January 1, 2018.
Street sweeping services and trash pick-up will not be provided on December 25 and January 1. Streets will be swept and trash will be collected as scheduled on all other days.
Republic Services will provide free pick up of holiday trees during the two-week period following Christmas Day, beginning Tuesday, December 26 through Saturday, January 6. Trees must be out by 7:00 a.m. on regular trash collection days. Flocked trees are not recyclable and are not eligible for the free collection, but may be disposed of in the regular trash container or by scheduling a bulky item pickup.
For more information on street sweeping, please call the Public Works Department at (714) 741-5375. For questions about holiday tree pickups, call Republic Services at (800) 299-4898 or visit
Republic Services online
.