Christmas Tree Lighting Celebration December 5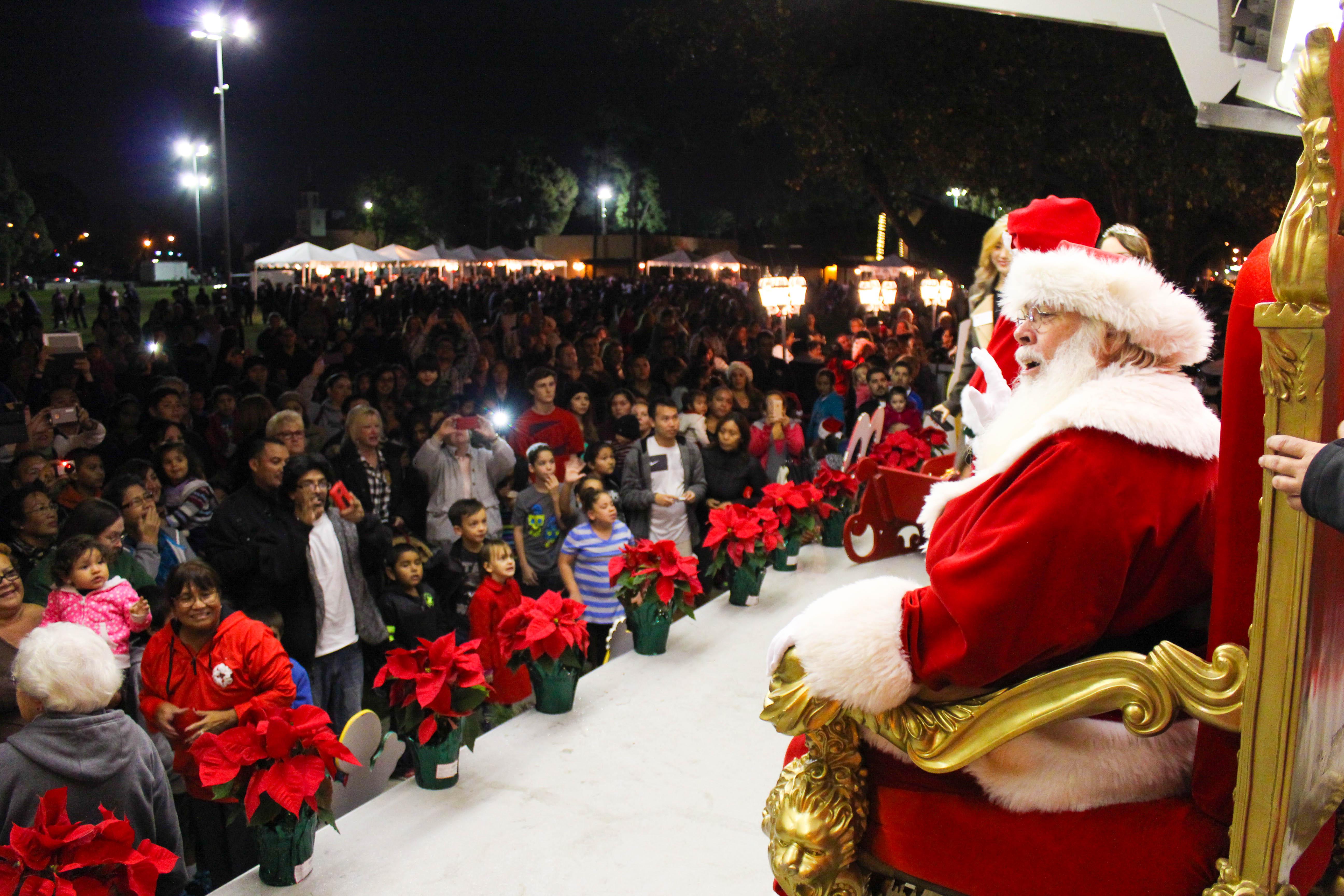 Get ready to experience holiday sights, sounds, and activities at the City of Garden Grove's 11th annual Christmas Tree Lighting. The free event takes place on Tuesday, December 5, 2017, at 6:30 p.m., under the illuminated clock tower at Village Green Park, at the corner of Main and Euclid Streets.
Pre-show entertainment begins at 6:00 p.m., provided by Saint Columban School. The 6:30 p.m. program line-up includes performances by the Christ Cathedral Academy Advance Choir; The Learning Spot Dance Academy; Foundations Dance Company; Santiago High School Vocal Ensemble; Dannsair Dance Academy; and the 2017 Voice of Garden Grove runner-up, Mya Shimizu.
After the performances, the Garden Grove City Council will light the Christmas tree amid a flurry of winter snowfall. The event culminates with the arrival of Santa and Mrs. Claus.
The Boy Scouts of America Troop 270 will be selling "chilly dogs" and Fundación Jalisco USA will be selling tamales and champurrado.
Guests can enjoy free hot cocoa, courtesy of the Kiwanis Club of Greater Garden Grove, and free cookies, sponsored by 7-Eleven, while supplies last.
The City will be livestreaming the event on
Facebook at Garden Grove City Hall
. Attendees can participate via social media by using #GGCTL in their posts.
For more information, contact the Community Services Department at (714) 741-5290.