Are You the Voice of Garden Grove?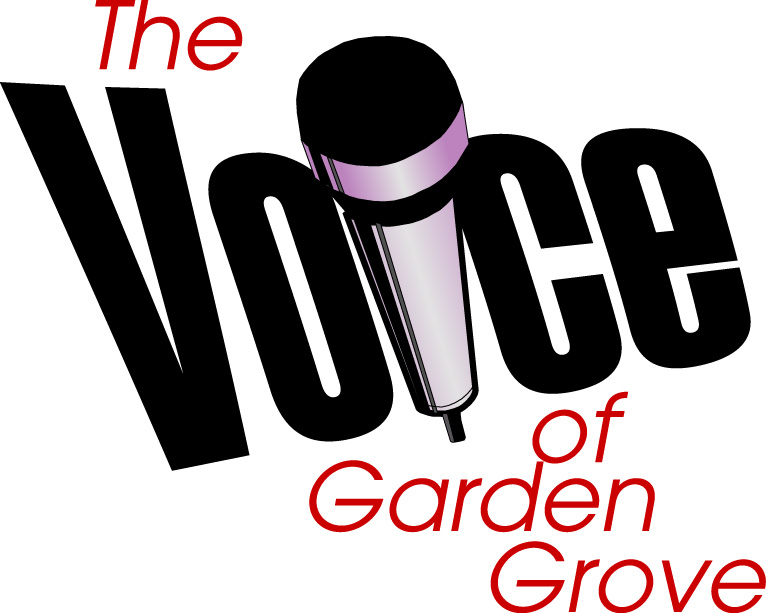 The
Garden Grove Community Foundation
(GGCF) invites talented local high school students to compete in the 4th annual
Voice of Garden Grove
singing competition for a chance to win a $500 cash prize and another $500 towards their school's choir program.
Auditions will be held on April 30, May 8, and May 14, 2015. Students are required to attend at least one audition date. Current high school identification cards will be checked during auditions.
The vocal event is a pre-show to the free Summer Concert Series at Eastgate Park, 12001 St. Mark Street, every Thursday, from July 16 to August 13, 2015.
The GGCF supports education and the arts in the community and recognizes the degree of young talent within the city. The Voice of Garden Grove is one way the GGCF can provide performance and scholarship opportunities for local high school students, and support the arts in the community.
To sign up for an audition, please visit www.ggcf.com or email thevoice@garden-grove.org no later than April 2, 2015.
For more information, please contact the GGCF at (714) 741-5280. To view photos from last year's singing competition, visit GGCF's
Facebook
.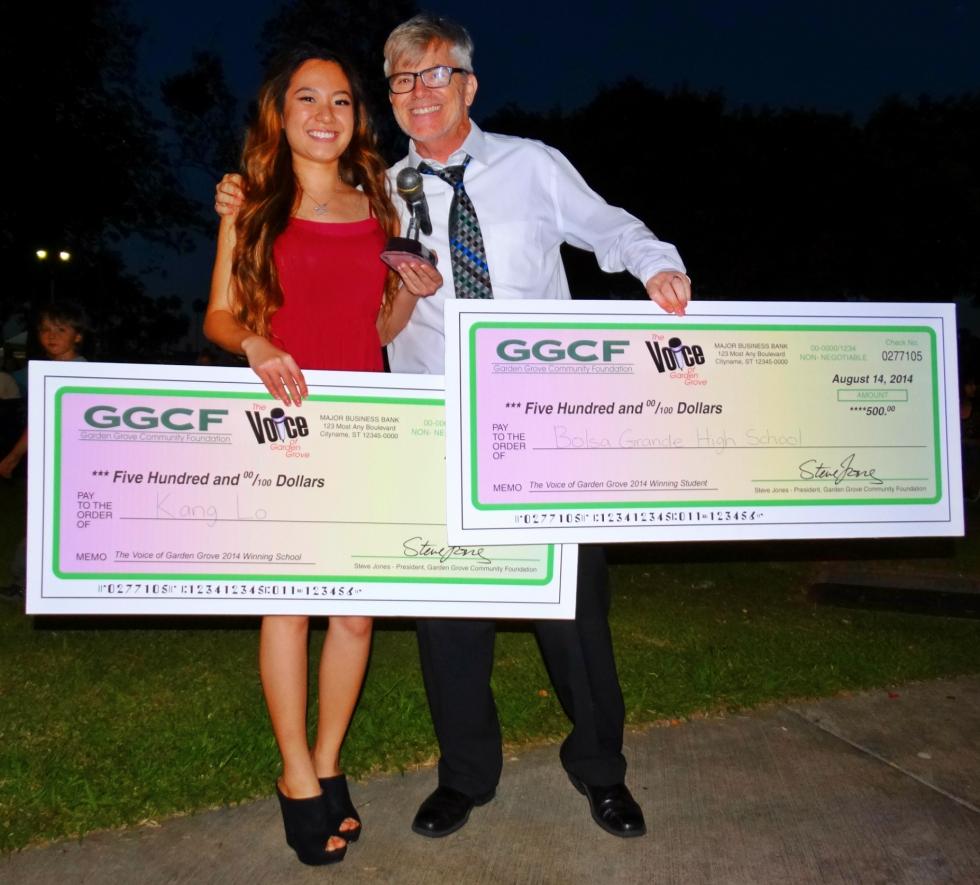 2014 Voice of Garden Grove, Kang Lo, with Bolsa Grande High School's choir teacher, Mr. Keltner