Garden Grove Pride Program
---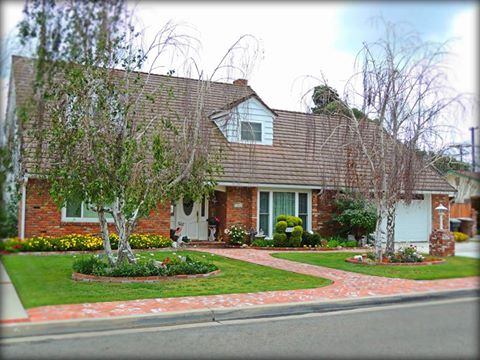 Congratulations to Victor and Cindi Wenz for being the 2016 "Best Home & Garden" award winners!
For over four decades, the Garden Grove Pride Home Beautification program has recognized the owners of Garden Grove's best-kept homes for their curb appeal and their community spirit.
These award-winning homes are chosen each year by volunteers committed to finding the top one percent of the most attractive residences in a zone. This is no easy feat considering the zone, or area a judge reviews, can contain at least 3,000 homes.
Both the winning homeowner and the judge are applauded each year at a ceremony hosted by the Mayor and City Council for their dedication to keeping the 'garden' in Garden Grove. The Pride Awards appreciation has expanded in recent years to include the Best Water-Wise Award. This year's 43rd anniversary will be held on Monday, May 23, 2016. For more information about this year's event, please call the Community Services Department (714) 741-5290 or email Jennifer Nye at jenng@ci.garden-grove.ca.us.
Visit the Garden Grove Pride Hall of Fame Homes
-->
Garden Grove Pride 2016