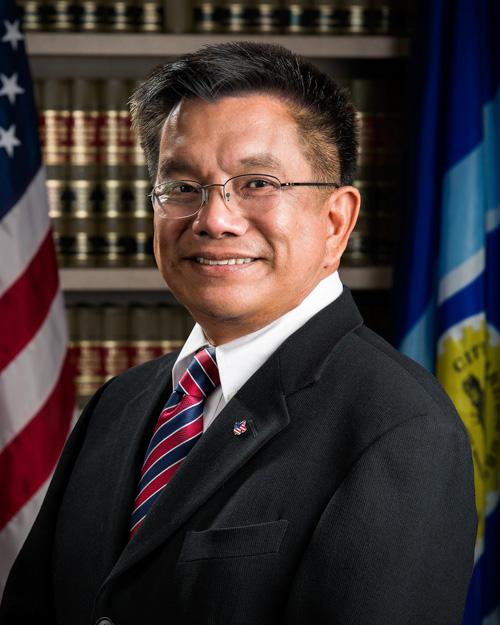 Council Member - District 4
Time in Office
Elected to City Council in 2014
City Hall Phone
(714) 741-5104
Email
phatb@ggcity.org
Biography
Patrick Phat Bui was elected to the City Council in 2014. Prior to joining the City Council, he served as a Garden Grove Planning Commissioner from 2010 to 2012.
In 1954, his parents and five siblings escaped communist North Vietnam, seeking refuge in South Vietnam. After the fall of Saigon in 1975, his family escaped communist regime, traveled by boat and arrived in Minneapolis, Minnesota.
Council Member Bui attended the University of Minnesota, triple majoring in Mathematics, Physics, and Electrical Engineering. He founded the Vietnamese Student Choir at the University of Minnesota, which grew to a 60 member choir in the span of three years.
An accomplished violinist and choral conductor, Council Member Bui has performed at many concerts and produced the Vietnamese Heritage Music Festival II, which attracted more than 1,000 attendees. He is the President and CEO of NetResult LLC, which provides software solutions to help government agencies and large corporations improve the quality and efficiency of their business in a paperless environment.
Council Member Bui moved to Garden Grove in 1984 and married his wife, Mai, in 1993. They reside in Garden Grove with their son, Mach, who is a proud student at Garden Grove High School.
Community Goal
To promote better communication between the City of Garden Grove and its citizens to ensure progress and a better future for Garden Grove, a place we call home.
Education
University of Minnesota – Triple Major: Mathematics, Physics, and Electrical Engineering
Regional Government/Committee Involvement
Association of California Cities Orange County, Alternate
Coalition to Abolish Modern-Day Slavery in Asia (CAMSA)
Little Saigon Foundation
Sanitary District Liaison Committee, 2nd Representative
Union of Vietnamese Students Association
Vietnamese American Federation of Southern California
Vietnamese American Cultural Center
Community Service
Boat People SOS
Boy Scouts of America
Red Cross
Viet Olympiad
We Give Thanks
Birthplace
Saigon, Vietnam
Garden Grove Resident
Since 1984