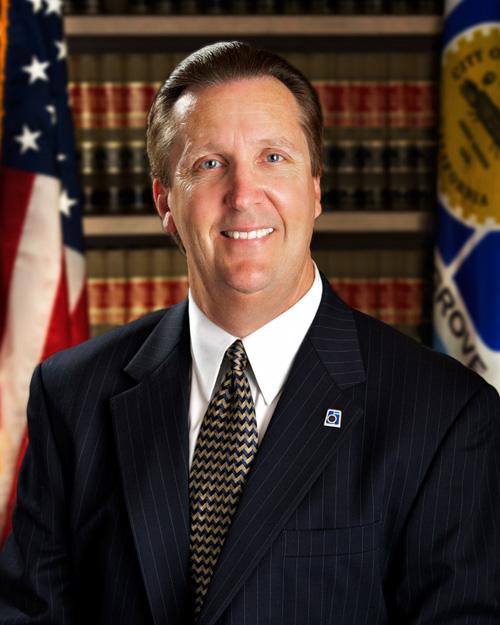 Time in Office
Elected to City Council in 2014
Appointed to City Council in 2011 and 2012
City Hall Phone
(714) 741-5104
Email
kbeard@garden-grove.org
Biography
On November 6, 2014, Kris Beard was elected to the Garden Grove City Council. Prior to that, he was appointed to the City Council in 2011 and 2012. Council Member Beard had formerly served as chairperson for the City's Planning Commission, as well as Neighborhood Improvement and Conservation Commission, and the Administrative Board of Appeals, in addition to performing various volunteer service for the city.
Council Member Beard holds a Bachelor of Arts degree in Political Science from the University of California, Santa Cruz.
From 1982 to 1992, he served as City Clerk for the City of Signal Hill. Since 1983, he has worked for the County of Orange, currently as an Administrative Manager.
A strong supporter of community involvement, Council Member Beard currently holds membership with the Garden Grove Sister City Association and Boy Scouts of America. He is also a member of the Volunteer-In-Service-To-America Alumni Association, and the UC Santa Cruz Alumni Association. Council Member Beard has also held former memberships with the City Clerk's Association, American Society of Public Administration, Orange Coast Optimist, Elks Club, Pacifica High School Swim Boosters, and the Parent Teachers Association.
Council Member Beard is married to his wife, Sheryl, a lifelong Garden Grove resident and school teacher, and has three grown sons.
Community Goal
To continue strengthening and maintaining the City of Garden Grove as a family-oriented, financially-sound, and environmentally-attractive community with cost-effective, high-quality public services that protect and promote the livelihood and well-being of our great city.
Education
University of California, Santa Cruz, Bachelor of Arts degree in Political Science
Community Service
Garden Grove Elks Club
Garden Grove Sister City Association
Boy Scouts of America
Pacifica High School Swim Boosters
Parent Teachers Association
Volunteer-In-Service-To-America Alumni Association
UC Santa Cruz Alumni Association
Garden Grove Resident
Garden Grove resident since 1992