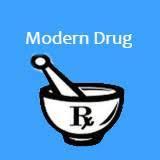 Modern Drug is a family-owned and operated, independent retail pharmacy. We provide friendly and efficient customer service and have been in the business for over 20 years. The Garden Grove location is the first expansion into Orange County.
Special Offer During COVID-19
Free prescription medication delivery for Garden Grove residents. Delivery in 1-3 business days.
10672 Chapman Ave
Garden Grove, CA