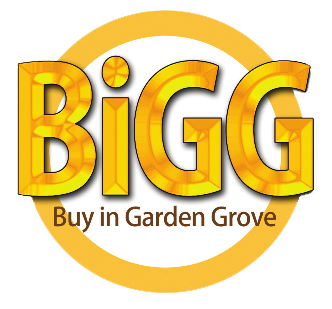 Buy in Garden Grove (BiGG) is the City's shop local program designed to support local businesses, provide shopper discounts, and keep needed tax dollars at home.
To receive shopper discounts, mention BiGG to any participating business.
On Monday, July 1, 2019, the City will re-launch BiGG with new features. Check back on July 1, to access the enhanced program!
Automotive
Health and Medical
Hotels
Printing
Restaurants
Retailers
Sports & Recreation
Salon & Beauty
Other Services